We at NIBank® are focused on your investment needs. We will listen carefully to have a precise understanding of your personal goals. You can rely on our personalized Investment advice supported by our expertise in Wealth Management. We can offer you a wide range of products and investment solutions precisely designed for your need, because we know that each goal deserves a different strategy. Our advisors will be pleased to give you more information during anindividualized assistance.
Our analysts will make a complete and systematic analysis of the investment markets and their fundamentals is essential for a rational decision. Risk and market opportunities must be attacked objectively.
We create your own Investor profile and focus our proposals accordingly. You decide and execute your instructions as accurately as possible. We will regularly evaluate your portfolio to verify that it is complying with the parameters.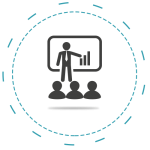 We recommend in case you do not want to directly manage your portfolio. This gives you three immediate advantages:
Direct benefit of our experience and discipline.
You maintain control of the long-term strategy of your Investments.
You have time to prioritize other activities.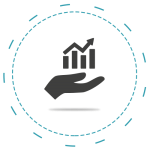 We recommend it if you want to make decisions in each operation, take control of your portfolio but at the same time receive proactive ideas and recommendations according to your Investor profile.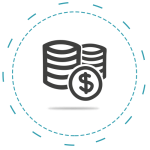 Financing backed up by Assets:
We offer attractive ways to obtain liquidity according to your needs. We use your portfolio as collateral to make this debt as economical as possible.
Utility of this form of Financing:
Access to Liquidity without the need to sell your Assets.
To take advantage of Investment Opportunities without having to restructure your Portfolio.
Optimize Returns acquisition of new assets with higher return.
Increase in security, through diversification and exchange coverage.